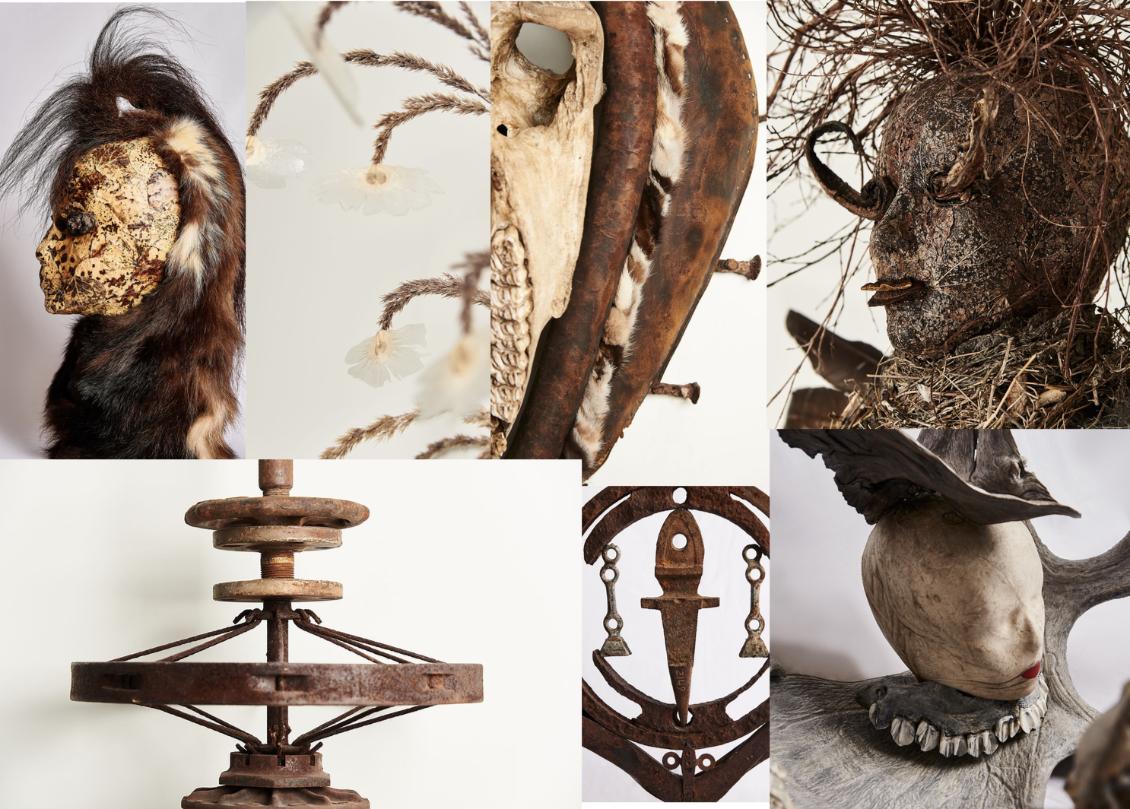 I begin each creation from the gatherings of miscellaneous objects that are a mix of organic and reclaimed items that have been collected over a period time.
The assemblage takes place in my makeshift home studio in Whitehorse Yukon. The collection of items has come from my extensive travels around the world as well as the my frequent wanderings, kayak trips and hikes all over the Yukon.
Each piece is done in a timeless process and seldom do I ever start and complete a piece from start to finish in a set amount of time. In fact, I am often working on several pieces (up to 10) at once. This is in part because there is often an initial deconstruction phase to each step or stage of the assemblage with each piece.
Every piece challenges my technical abilities because there is no template for what I am creating. Each piece, unique unto itself, is about working with materials I've never yet worked with or have tried to assemble together. There are also numerous challenges with each piece as to how it will be displayed or best presented. For instance the weight and thesize of a piece may not allow it to be hung on the wall or the form itself may require a 360 view to capture the full essence of the piece. These design issues I have learned, over a period of time, work themselves out. I am often as surprised about that final aspect as are the end viewers.
Each piece is inspired with a desire to pay tribute to a particular design form which may include an emotional response I've had to an item or an object. When this moment of inspiration strikes I begin to gather props around a central element and theme. That may change many times over but the key items I start with remain.
Blending organic materials with a variety of reclaimed items feels like a natural fit and has allowed me to express feely in a variety of forms and in an unconventional manner.
The greater meaning and title of each piece often comes after the piece is completed.
© Copyright Catherine Jamnicky Art